Yami no Yume
We've been hard at work on the graphics and are pleased to be able to share some new screenshots with you!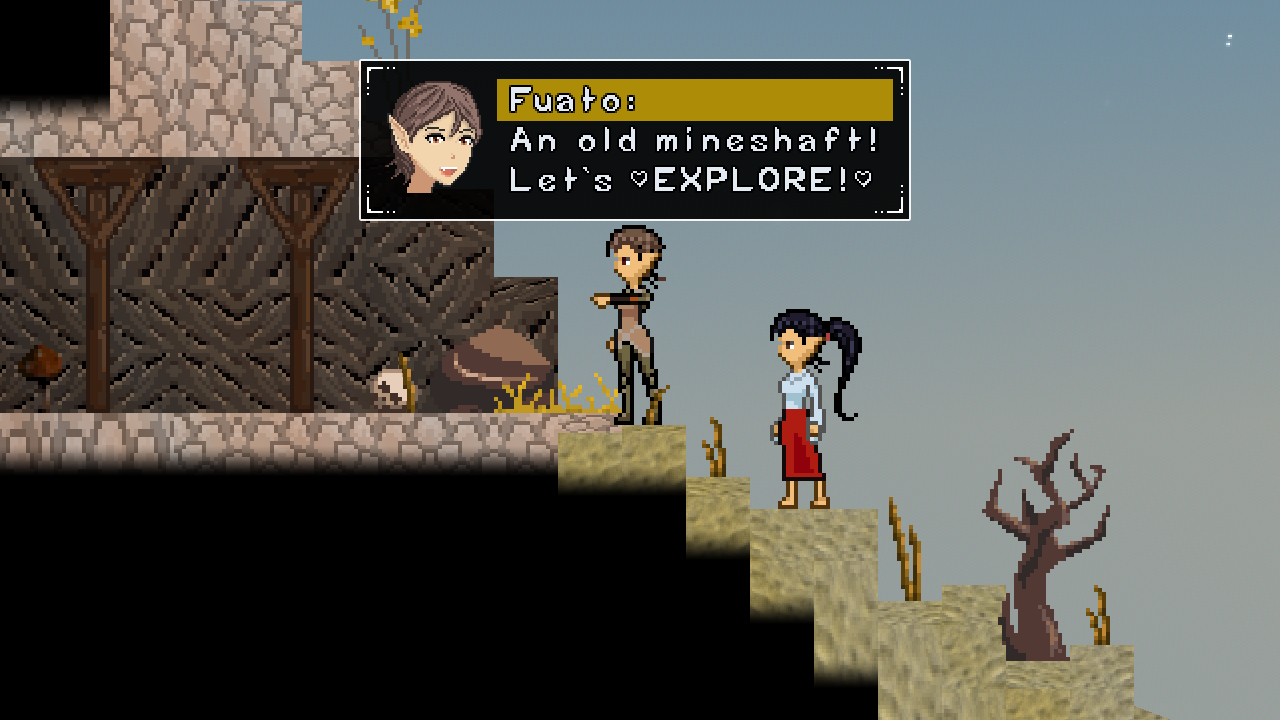 In this shot, Fuato Bekyon is team leader and has decided to lead the team into an old mineshaft to explore. Some of the graphics are still a work in progress so we expect plenty more polishing and we're still debating fog-of-war and lighting effects so you can expect this to change a little.
Here's a shot of the experimental particle effects too: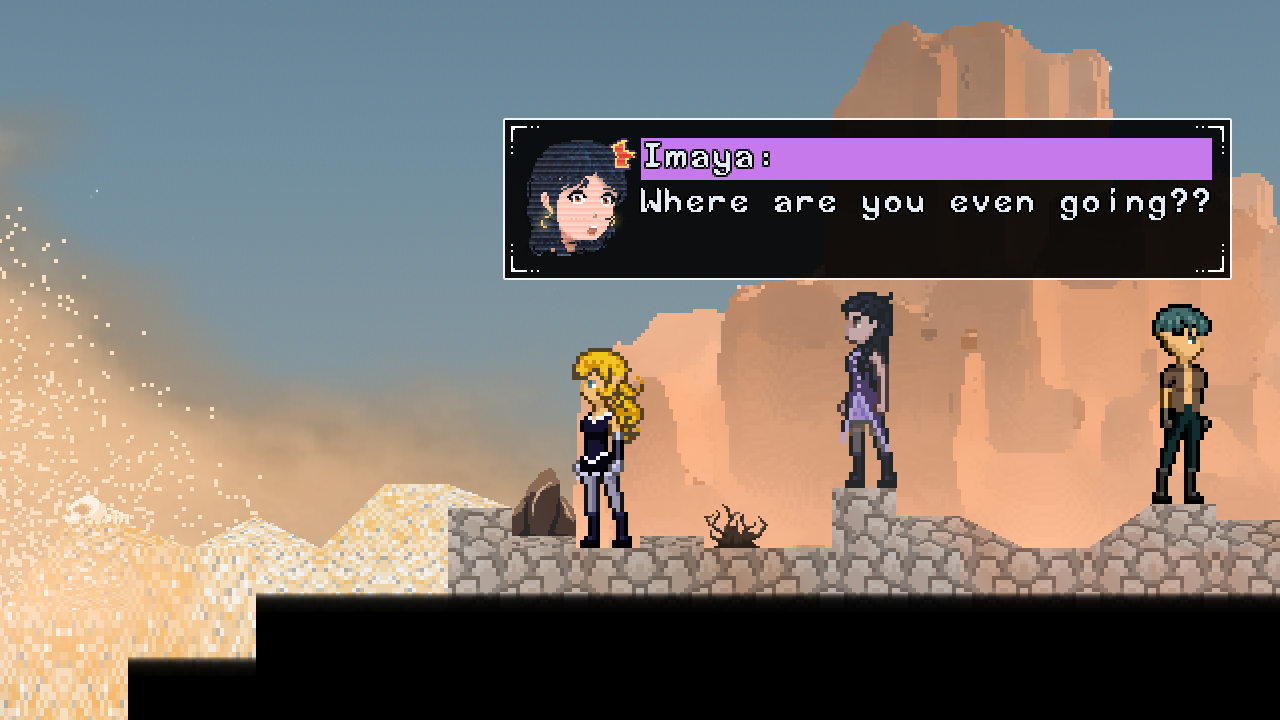 It's hard to capture something dynamic like a particle sandstorm in a still image but you get the general impression. Kyora considers whether to enter the sandstorm past the ruined city.
We were lucky enough to find another talented pixel artist, so hopefully we can make good progress on the artwork but the end of the year is always a busy time so I expect the next update will be early next year.